WORKSHOP: Get Your Soil Right!
Saturday 5 December 10 am – 12 noon
Macleod Organic Community Garden
Somers Avenue, Macleod.
Gift vouchers now available!
The ultimate sustainable gift
We are now selling $15 workshop vouchers and $25 membership vouchers!
Featuring the latest Macleod news along with a variety of gardening and growing tips, recipes and information on sustainable living.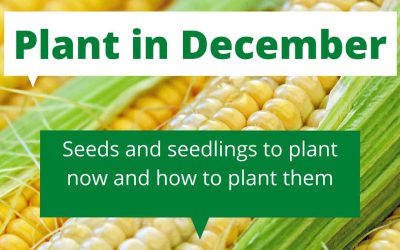 Plant in punnets It is too late to raise most summer vegies in punnets because, by the time they are big enough to fruit, the season will be almost over. The following quick growing vegies and herbs are the exception: lettuce, rocket, and salad greens mustard greens...
read more
Join Sustainable Macleod
Become a member and get access to the community garden, the tool library and our seed library. We welcome all members of the community and have regular events and workshops to enjoy.
Join us