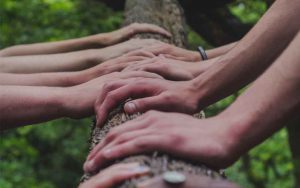 Membership renewals are due
Become a Sustainable Macleod member or renew your Sustainable Macleod membership today for an annual cost of $25 per person.
Check out our videos on YouTube
Sustainable Macleod now has 19 videos on YouTube with a combined viewing of 7,150 and counting! Be sure to take a look, or why not follow us to be notified when new videos are uploaded.
Featuring the latest Macleod news along with a variety of gardening and growing tips, recipes and information on sustainable living.
January is a month in which I sow very little and plant out very little. Instead I put my attention into watering, weeding, and mulching to support the vegies already planted. It is too late to plant out vegies that have a long growing season. By the time they fruit,...
read more
Join Sustainable Macleod
Become a member and get access to the community garden, the tool library and our seed library. We welcome all members of the community and have regular events and workshops to enjoy.
Join us