20th February 11am – 12pm
It will be held at the Rotunda in Macleod Park, opposite the Macleod shops, during the Macleod Market.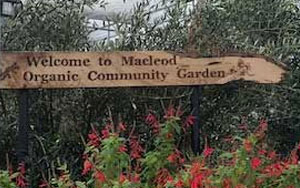 An introduction for members to Sustainable Macleod's extensive list of activities.
Preparing an Autumn/Winter garden
March is the best time to begin preparations for autumn planting
Featuring the latest Macleod news along with a variety of gardening and growing tips, recipes and information on sustainable living.
Community buses are not a new idea, with municipalities and towns offering some form of local community bus service. Many of these services are designed specifically for people who have no other ready means of transport, such as the elderly and the disabled, while...
read more
Join Sustainable Macleod
Become a member and get access to the community garden, the tool library and our seed library. We welcome all members of the community and have regular events and workshops to enjoy.
Join us